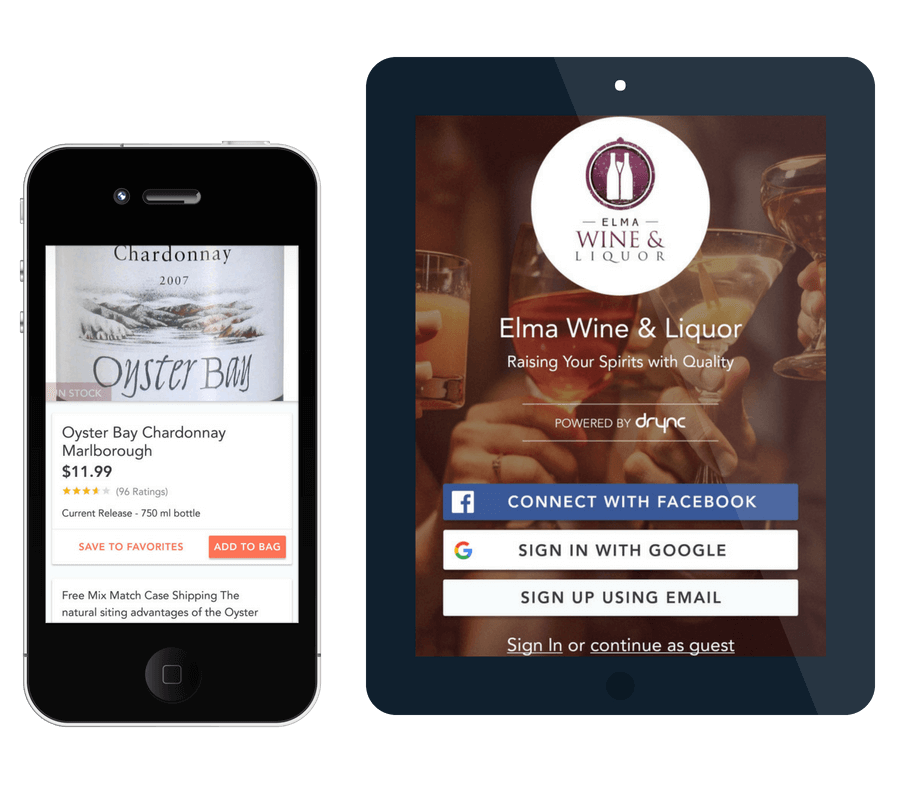 DOWNLOAD

The Elma Wine & Liquor APP
Get a FREE Wine Aerator & APP ONLY COUPON CODES:

NEWUSERWINE 20% OFF Wine

NEWUSERLIQUOR 5% OFF Liquor

Shop thousands of wines, spirits & craft beers anytime from your phone and have your order ready for you at the store!
Scan your wine and liquor labels to track what you like!
Re-order products you love with the touch of a button!
Get pricing information on products we don't currently stock – without any commitment to buy!
Save money with exclusive in-app deals on products you love!
RAISING YOUR SPIRITS ON THE GO
Easily identify wine & spirits with instant image recognition and product details for millions of wines and liquors. Simply snap a photo of what you are drinking and save your personal rating. If we have it, you can buy it from your phone in seconds. If not, we will give you recommendations of similar items that we do carry. You can also search products by name or filter by style, region and variety.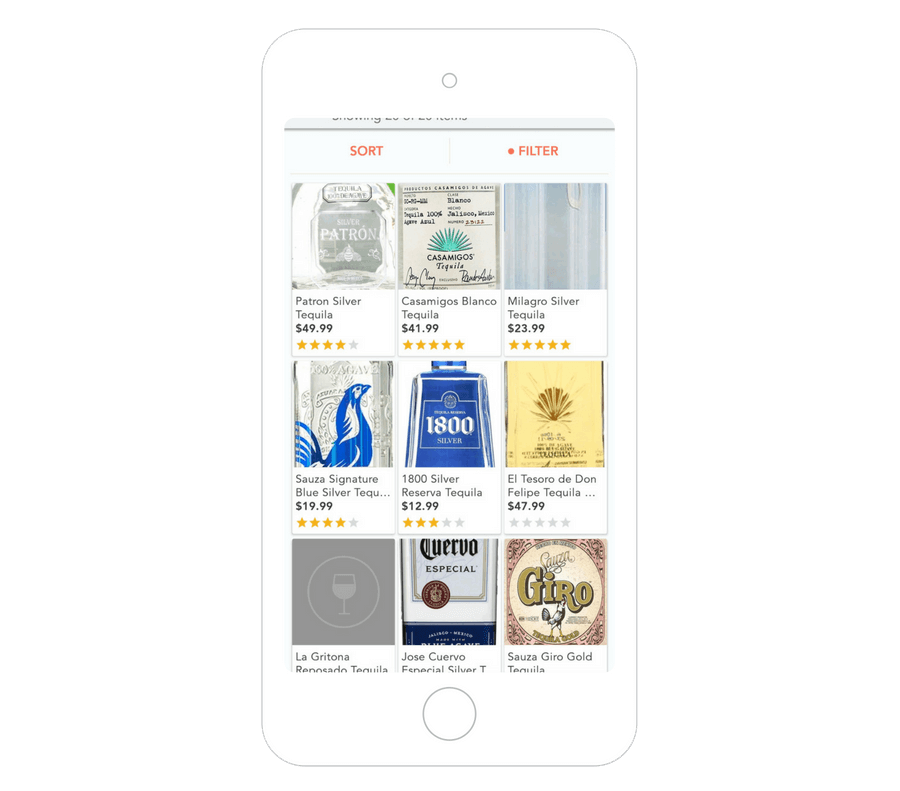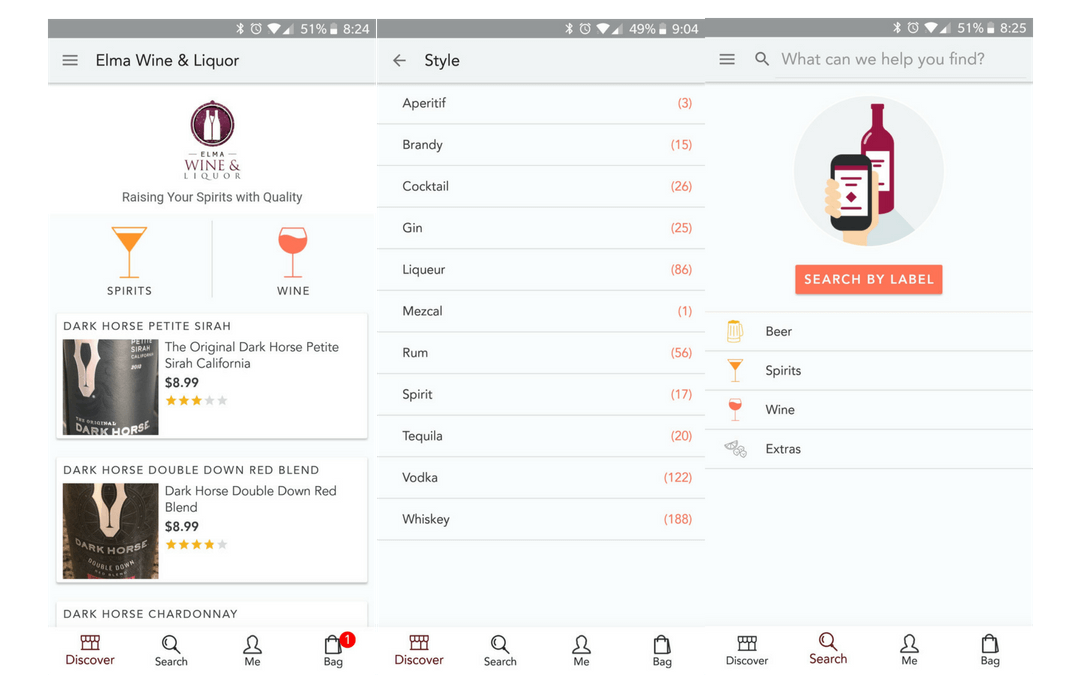 EASY

TO USE & FEATURE

RICH
Product search
Label scanner
Personal ratings and history
Personalized recommendations
Mobile ordering for delivery or pick-up
Staff picks and promotions
Craft beer and wine tastings
Share with friends
Available for Android and iOS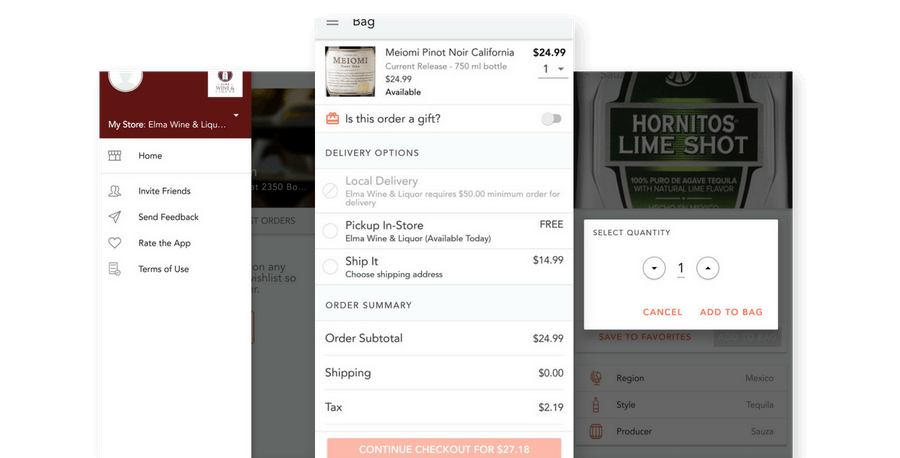 Our Emails Are Known To Raise Your Spirits
Sign Up For FREE SHIPPING on Your First Online Order or 10% OFF In Store!