Shop Our Unique Selection At Everyday Low Prices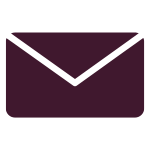 Our Emails Are Known To Raise Your Spirits
Save $10 on Your First Purchase of $99 or More
Wine Tastings, Deals, & Events
Receive significant discounts on your favorite wines and liquors.
Get notified of wine tastings, and fun events.
Be the first to know about new products for you to enjoy.
GET NOTIFIED
Simply enter your phone number to get timely & convenient text reminders of our special events so you never miss a tasting or opportunity to get a great discount on your favorite wine or spirit!
EVENTS NEAR YOU
We regularly host tastings, special new product promotions where you can find new wines & spirits that you'll love, and much more!  See our schedule. 
REQUEST A PRODUCT
Don't see what you're looking for?  We'd love to get it for you.  Simply fill out the form.  We typically respond in 4 business hours.